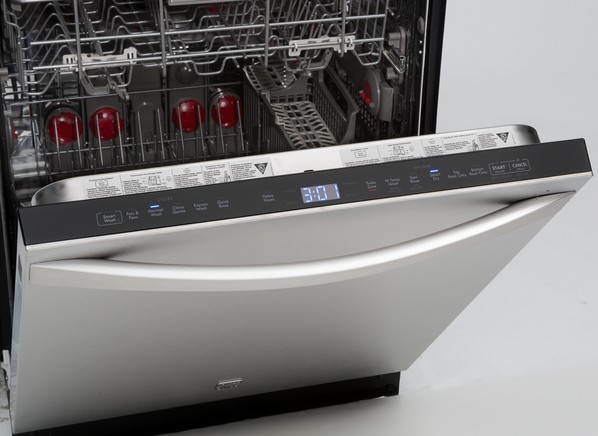 The Kenmore Elite Dishwasher is the workhorse of dishwashers. It isn't flashy or fancy. It won't blow you away with its hi-tech gadgetry or...
KitchenAid is a leader in household appliances. The company specializes in dishwashers, small handheld kitchen appliances, ranges, and cooktops. The Kdte254Ess dishwasher is one...
The Whirlpool Gold WDT720PADM is an excellent machine for the price, but it also has some quirks of which you should be aware.
The Bosch dishwasher has made a name for itself in the U.S. with its powerful appliances. That doesn't even take into account all of the great features.
Tired of washing dishes by hand after slaving over the stove? Perhaps you should consider looking into Kitchenaid's KTDE104ESS dishwasher.