Washing dishes isn't the most fun activity in the world, and if you live in a tight space, an 18 inch dishwasher might be right for you.
Choose the right Kenmore dishwasher for you, at a price you can afford. Here's the best of the bunch for 2018.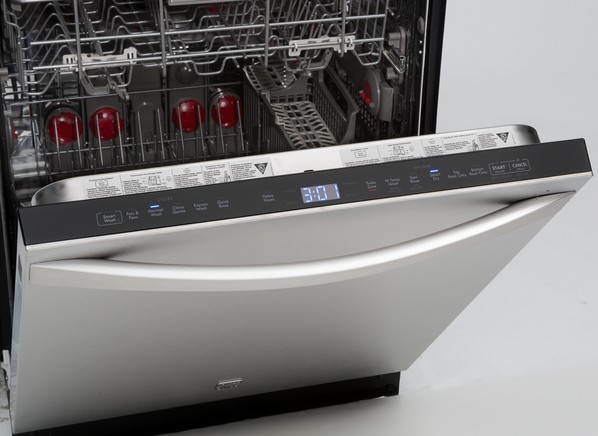 The Kenmore Elite Dishwasher is the workhorse of dishwashers. It isn't flashy or fancy. It won't blow you away with its hi-tech gadgetry or...
If you are in the market for a new dishwasher, the GE dishwasher line may be exactly what you need in your life.
Are you tired of staring at that pile of dishes in your sink? Consider purchasing a KitchenAid dishwasher. They have many great models, which...