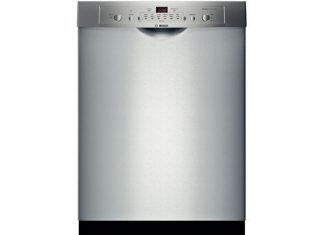 A stainless steel dishwasher helps you cut down on time you spend on household chores in general. Research shows that women spend 13 minutes...
A small dishwasher is a necessity when you're cramped for space. It's a compact alternative to the larger versions. Here are 10 of the best ones.
If you eat, chances are it always seems like it's time to do the dishes. It's a tedious chore, but dishwashers make it easier....
You hate doing the dishes after dinner. And what's worse is that it is one of the household chores homeowners do multiple times a...
An Asko dishwasher can transform the way you do your dishes, from conserving water to thoroughly cleaning dirty pots and pans.