The Bosch 800 Series Dishwasher is a great machine! Read on to find out more.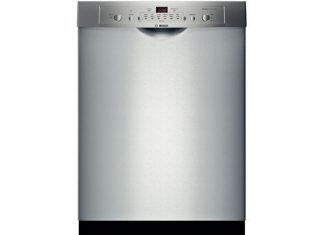 A stainless steel dishwasher helps you cut down on time you spend on household chores in general. Research shows that women spend 13 minutes...
If you're in charge of keeping the kitchen clean, your dishwasher is likely one of your most prized possessions. But the list...
What is the best dishwasher for 2018? There are a lot of options out there, so knowing what to look for is important. Fortunately, we're here to help.
A small dishwasher is a necessity when you're cramped for space. It's a compact alternative to the larger versions. Here are 10 of the best ones.