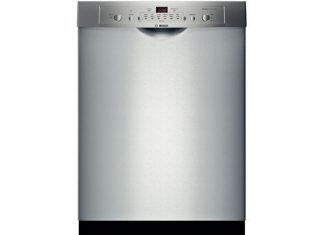 A stainless steel dishwasher helps you cut down on time you spend on household chores in general. Research shows that women spend 13 minutes...
You want Sub-Zero appliances for your new kitchen. But what about a dishwasher? Yes! There are two Sub-Zero dishwasher models coming in 2019.
The Whirlpool WDF520PADM is an excellent dishwasher for the price. It's quiet and cleans well, but how does it stack up against the competition?
A small dishwasher is a necessity when you're cramped for space. It's a compact alternative to the larger versions. Here are 10 of the best ones.
KitchenAid is a leader in household appliances. The company specializes in dishwashers, small handheld kitchen appliances, ranges, and cooktops. The Kdte254Ess dishwasher is one...