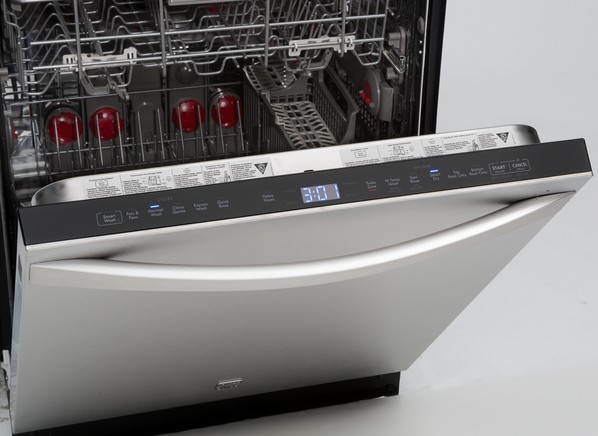 The Kenmore Elite Dishwasher is the workhorse of dishwashers. It isn't flashy or fancy. It won't blow you away with its hi-tech gadgetry or...
The Whirlpool Gold WDT720PADM is an excellent machine for the price, but it also has some quirks of which you should be aware.
The Bosch 800 Series Dishwasher is a great machine! Read on to find out more.
Are you tired of pruney fingertips and stinky germ-collecting sponges? If so, you may want to consider investing in a new portable dishwasher.Let's face...
Tired of washing dishes by hand after slaving over the stove? Perhaps you should consider looking into Kitchenaid's KTDE104ESS dishwasher.